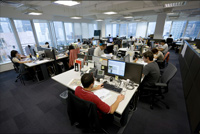 Maribal has been founded in 2002 in Toronto. It has offices in Toronto and Bucharest, ROMANIA. The team includes 50+ developers assigned to projects in North America and Europe.
Maribal is known for creating custom-built, friendly and unique web-based solutions.
We are looking forward to working with you on your next challenge!